Tiny Tomboy with Sponsored Content + The Bannetones @ The Black Buzzard
January 28 @ 8:00 pm

-

11:30 pm
7:00 PM Doors | 8:00PM show | 18+ | Bar with ID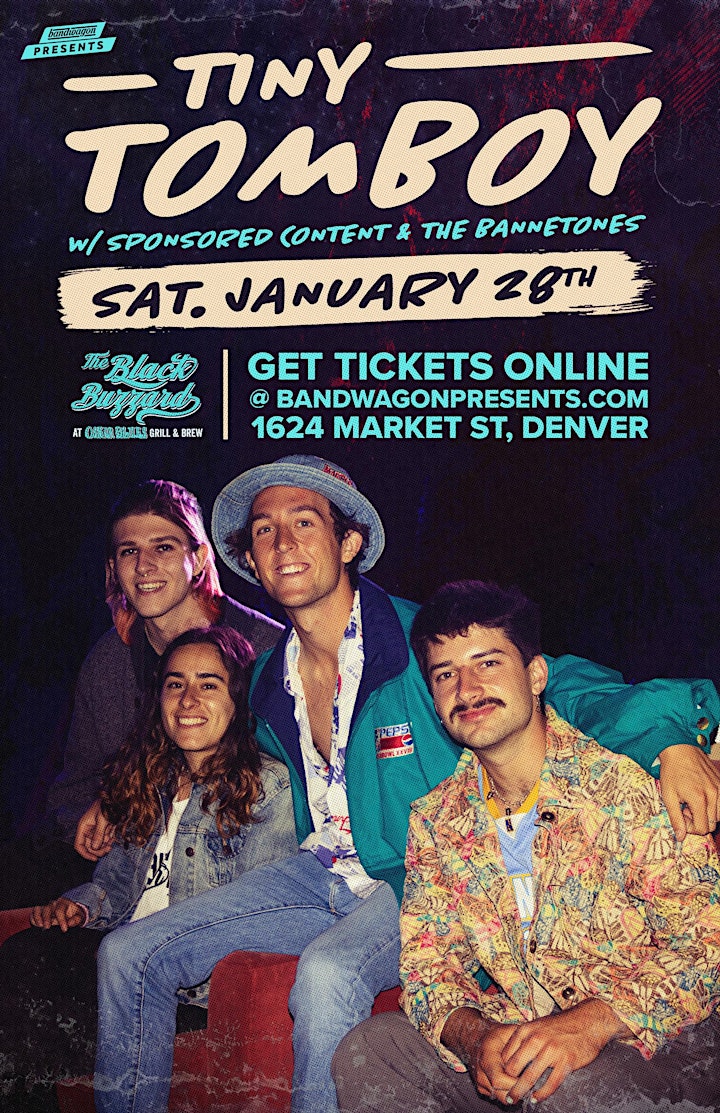 Fresh on the Colorado music scene, Tiny Tomboy combines distorted guitar with dreamy textures and witty lyrics. Formed at Colorado College in 2019, the band is known for breaking floors and bursting eardrums at their chaotic shows.
Sponsored Content is an ad-rock band influenced by Cake and Talking Heads fronted by Captcha. Captcha is on a tirade against bots and misinformation. He fights propaganda with propaganda, and everyone ends up thoroughly confused. His enemies don't even know what enemies are. He's on a quest for a world that no longer exists, and a truth that was never true.
One new fan with The Bannetones on repeat said the lead singer sounded a bit like Sade. Multiple audience members after the 'tones first Bluebird theater show exclaimed 'a dead ringer for Bruce!', while others countered with 'David Bowie all the way, what interesting vocal registers!' The Bannetones love the tag 'power trio' and embrace a big sound with nobody hiding. The high energy, quirky progressions, groovy beats, and unique vocals make for an excellent heater, or ablaze to burn the house down.